Meet the
Phage Squad
Nature's revolutionary solution to pathogen mitigation.
Nature's Grain Guard is a natural, OMRI Certified Organic solution for treating grain and grain-based products for E. coli (STEC) and Salmonella during the milling process. Made right here in the United States, this pathogen mitigation tool is a simple addition to your mill's existing water temper system, requiring no safety protocols or expensive equipment.
Nature's Grain Guard is:
INDIVIDUALLY CUSTOMIZED
Nature's Grain Guard is made of a cocktail of bacteriophages that specifically target E. coli (STEC) and Salmonella. Concentration levels can be adjusted to meet individual mill log-control objectives.
NATURALLY SAFE
Nature's Grain Guard is directly sourced from nature, making it safe for humans and animals alike. It's non-GMO, Generally Recognized as Safe (GRAS) certified, and FDA approved for food.
CLEAN LABEL
Unlike other pathogen prevention techniques, Nature's Grain Guard kills pathogens rather than inhibiting or suppressing them. It's considered a processing aid – which means no labeling is required.
FULLY INERT
Many treatments for bacteria can alter both the physical and organoleptic properties of food products. Nature's Grain Guard is entirely inert, making it an ideal treatment for grain and grain-based products.
How it Works
Through our highly specialized technology, we individually select the bacteriophage strains that make up Nature's Grain Guard.
These fermented strains are then integrated into a simple saline solution that's customized to meet different reduction and scalability needs.
The solution is added to a water dosing system that hooks up directly to the existing temper water line and is introduced to the water just prior to temper.
Once the treated water penetrates the outer bran layer of the grains, the phages seek out the bacteria to infiltrate and eliminate.
After each phage-bacteria encounter, 10-200-fold or more phages are produced and continue working throughout the entire temper stage.
These Bacteriophages Perform
Lab tests confirm that Nature's Grain Guard begins working immediately upon application and continues working throughout.
Using less water
Seeing results as soon as 15 minutes
Increasing efficacy over time
Working on soft and hard wheat
Testing is conducted by third-parties and universities.
Safe for manufacturing equipment
Requires no safety protocols
Increased efficacy over time
No impact on baking quality
Requires minimal investment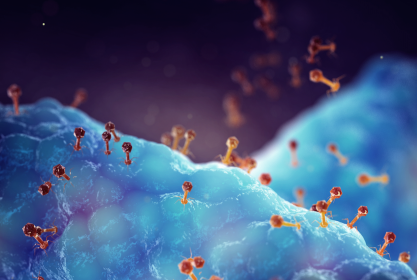 The World's Most Fascinating Microorganism
Quick Facts About Phages
Bacteriophages are microorganisms that kill bacteria
They occur naturally in everything, from food to the human gut
More than 100 million unique phage species exist globally
They only go after their targeted bacteria, leaving other important bacteria alone
Phages are used in many food processing industries, like poultry and produce
Historically, they've been used as an alternative to antibiotics
They are currently being studied for use against multidrug-resistant bacteria
Meet the Minds Behind the Microorganism