Fermentation
Innovation
Two different industry experts. One shared desire.
Nature's Grain Guard, created through a partnership between Lesaffre and Intralytix, provides natural, accessible food safety solutions for grain millers and bakers across the country.

A third of all bread in the world is baked with Lesaffre baking ingredients.
Lesaffre North America
Working Together to Better Nourish and
Protect the Planet
As part of the international Lesaffre Group, Lesaffre North America has been serving the needs of the baking industry for generations. With hundreds of ingredients, from yeast to dough improvers to sours and more, Lesaffre North America has grown into one of the largest wholesale baking ingredient providers in the world. In fact, a third of all bread in the world is baked with Lesaffre baking ingredients.
Our Values
Respect
Passion
Trust
Entrepreneurship
Humility
Good for Bakers,
Good for Consumers.
Our credo is simple: Good for Bakers, Good for Consumers. That means healthy, responsible, and efficient solutions for everyone. Through our fully equipped Baking Center™ locations around the world, we provide technical assistance, product and process development, and training to ensure our partners have what they need to succeed in the baking industry.
Our Solutions
Our long history in the baking industry gives us a unique ability to provide custom solutions at scale, serving partners as small as your local bakery and as large as the highest-volume industrial bakers in the country.





Intralytix, Inc.
Safety by Nature™
Intralytix is a biotechnology company with a singular focus: discover, produce, and market bacteriophage-based products as a means to naturally control bacterial pathogens in environmental, food processing, and medical settings.
Novel Ideas from an Ancient Source
For over 20 years, Intralytix has met growing problems in the control and treatment of disease-causing bacteria with clean-label, effective solutions that never rely on hazardous chemicals. As the leading company in North America to specialize in bacteriophage technology, our treatments have been used in industries ranging from food processing to environmental clean-up to medical antibiotic resistance.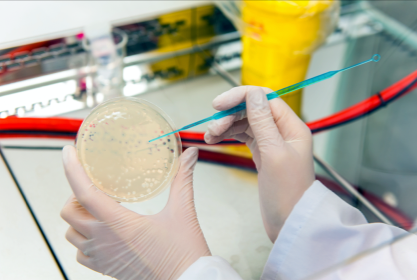 Our Areas of Expertise
Technology
Food Safety
Environmental Sanitation
Veterinary Applications
Human Therapeutics
Probiotics