No Kill Step?
No Problem.
Nature's Grain Guard™ organically reduces E. coli (STEC) and Salmonella contamination in flour and grain.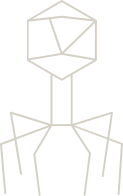 Bacteriophage
/bakˈtirēəˌfāj/
from the Greek phagein,
meaning to devour.
Nature's prolific and highly targeted microorganisms found wherever bacteria exist.
As one of the most abundant and diverse microorganisms in the world, more than 100 million unique bacteriophages can be found in our food, our oceans, and our own stomachs. Also known as phages, these organisms are nature's way of keeping bacteria in balance. Each strain of bacteriophage targets specific bacteria – with Nature's Grain Guard utilizing specific strains that effectively treat E. coli (STEC) and Salmonella in a wide range of flour and grain products.
CUSTOMIZED
---
Target pathogens and concentrations based on your mill's operational needs 
SAFE
---
Get the GRAS, organic, and other certifications a natural solution offers 
Clean Label
---
Keep your labels – and your mills – clear of chemical treatments 
INERT
---
Maintain the original properties and nutrients of flour, dough, and grain 
Guard Against
the Growing Scrutiny
The old paradigm doesn't hold: Flour is not the low-risk product consumers believed it to be, and foodborne illnesses from E. coli (STEC) and Salmonella are steadily ticking up. The source? Everything from incoming wheat and grain to outgoing flour, mixes, and raw dough. Millers can't control how consumers are handling and consuming their products yet hold the responsibility for product safety in and beyond their mills. The stricter standards of the Food Safety Modernization Act (FSMA) have only upped the pressure, and millers are feeling the squeeze, stuck between the exorbitant costs of traditional treatments and the rising costs of recalls.
Contamination
Quick Facts:
Pathogens can survive from 12 weeks to 2 years
Outbreak/recall events increased 7x between 2016 and 2019
The average direct cost of a recall is $10 million
Bateriophages Versus
Chemical Antimicrobials and Heat Treatments
Worker Safety
Chemical antimicrobials are often highly toxic to employees, making extra caution and extra cost a must. Then there are regulatory bodies to answer to. Nature's Grain Guard bacteriophages are already FDA approved for food and completely safe.
Equipment Preservation
Chemicals don't just hurt people, they hurt parts, too. Highly abrasive to metal used throughout the mill, chemical antimicrobials shorten equipment lifespans and demand extra steps to maintain functionality. Noncorrosive equipment upgrades are an unnecessary expense with Nature's Grain Guard. It's nonacidic, nontoxic, and a nonissue.
Simple Integration
Whether it's added steps or added equipment, it all adds to the bottom line when you're using chemical antimicrobials or heat treatment technology. Then add in the impact they can have on final product? Nature's Grain Guard is a truly seamless solution, easily added to the existing temper stage.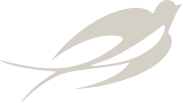 Bacteriophage Backed by
Lesaffre and Intralytix
For almost 170 years. In over 50 countries. With 10,700 employees. Lesaffre Yeast Corporation has worked hard to become an expert in the baking industry. Our passion for the infinite potential of microorganisms has helped us rise to the top with the best in yeast, sours, malts, bases, and more.

In everything we do, we take a partnership approach. Which is why we partnered up with Intralytix, the biggest 21 CFR 11/117 compliant cGMP manufacturers of bacteriophages in the U.S. With over 20 years of experience in phage product development – and with the largest patent portfolios for bacteriophage technology in the world – Intralytix is the premier biological food safety expert.

Together, Lesaffre and Intralytix are moving to protect consumers, ready to roll out your E. coli (STEC) and Salmonella prevention program.